Sometimes when you're 8 miles into a tough hike to your camping spot, all you can look forward to is a hot meal waiting for you at the end of the line. If that's you, you'll want to be sure you have the right camping stove to take care of you when you get to your home for the night. When looking for a camping stove there are a two main things you'll want to take into consideration.
What to look for in a camping stove:
What type of fuel it uses – We'll save you the trouble – buy a canister stove. It's lighter and you won't need to bother with fire hazards or having to search for wood if it's cold or wet.
The Specs – Burn time, boil time, and weight. Again, your best bet is going to be a canister stove. They're lighter, perform consistently, and will have you ready to go in no time at all. If you're using canisters, you'll never need to worry about burn time, because you'll always know how much fuel you have left.
If you're looking for an all-in-one kit, be sure to check out our last two options!
We saved you the time and trouble and picked out the 5 best camping stoves we could find for your adventures this year.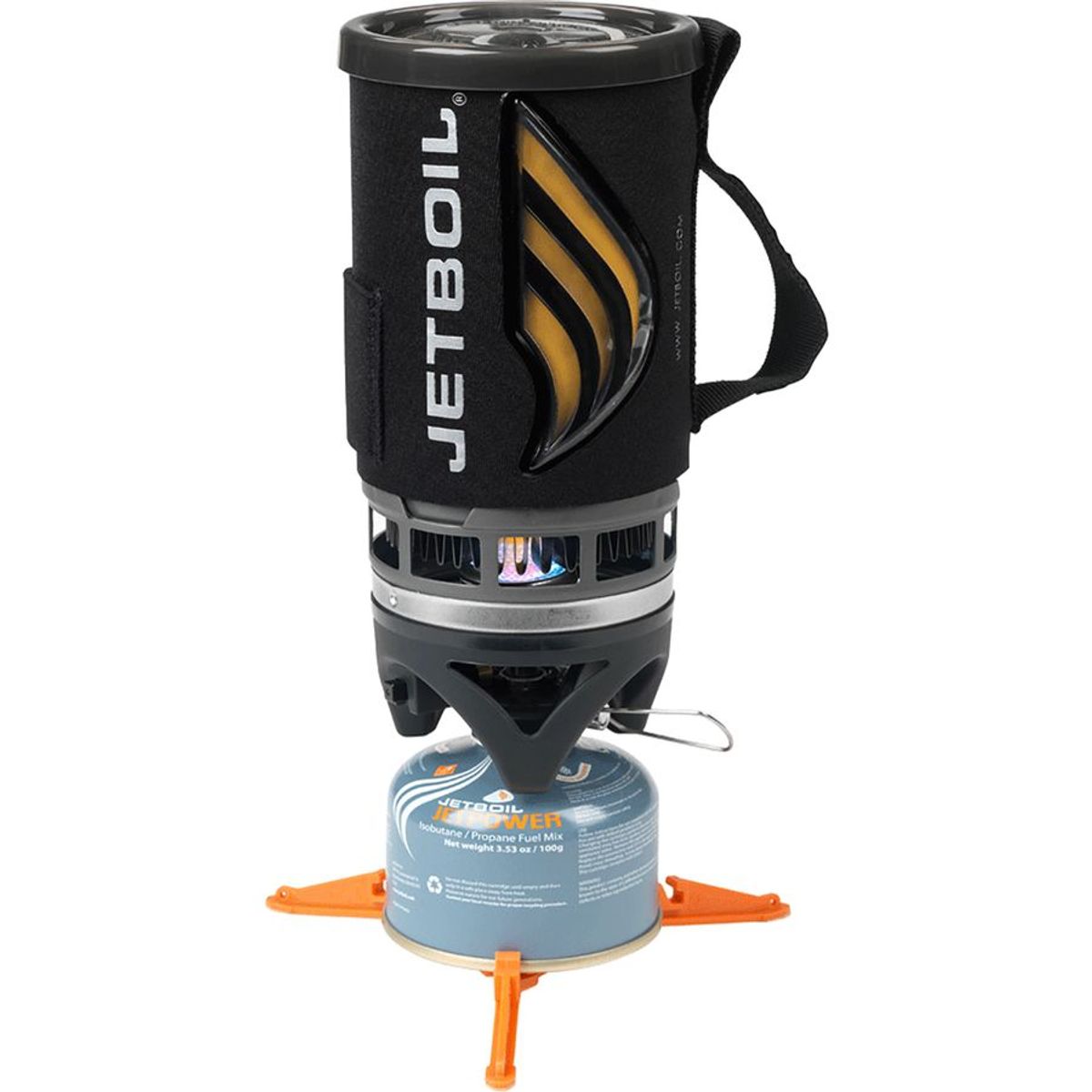 An amazing all in one package that does exactly what it's supposed to. When solid food is hard to find, this amazing little stove will boil water in just a few minutes to add to whatever dehydrated meal you need. Keep in mind that with this Jetboil system, there's no adjusting temperature – no simmering – it's either hot, or it's not.
1.0 Liter FluxRing cooking cup has insulating coozy to keep your hands soft and burn free.
Adjustable stainless-steel burner accommodates all sizes of cooking vessels.
One-click auto ignition that fires up on even the windiest days.
Color-change heat indicator lets you know when your water is at boiling temp.
Stove burner and 100g fuel canister stow inside the cup – it all folds up in one nice, neat package to save space in your pack.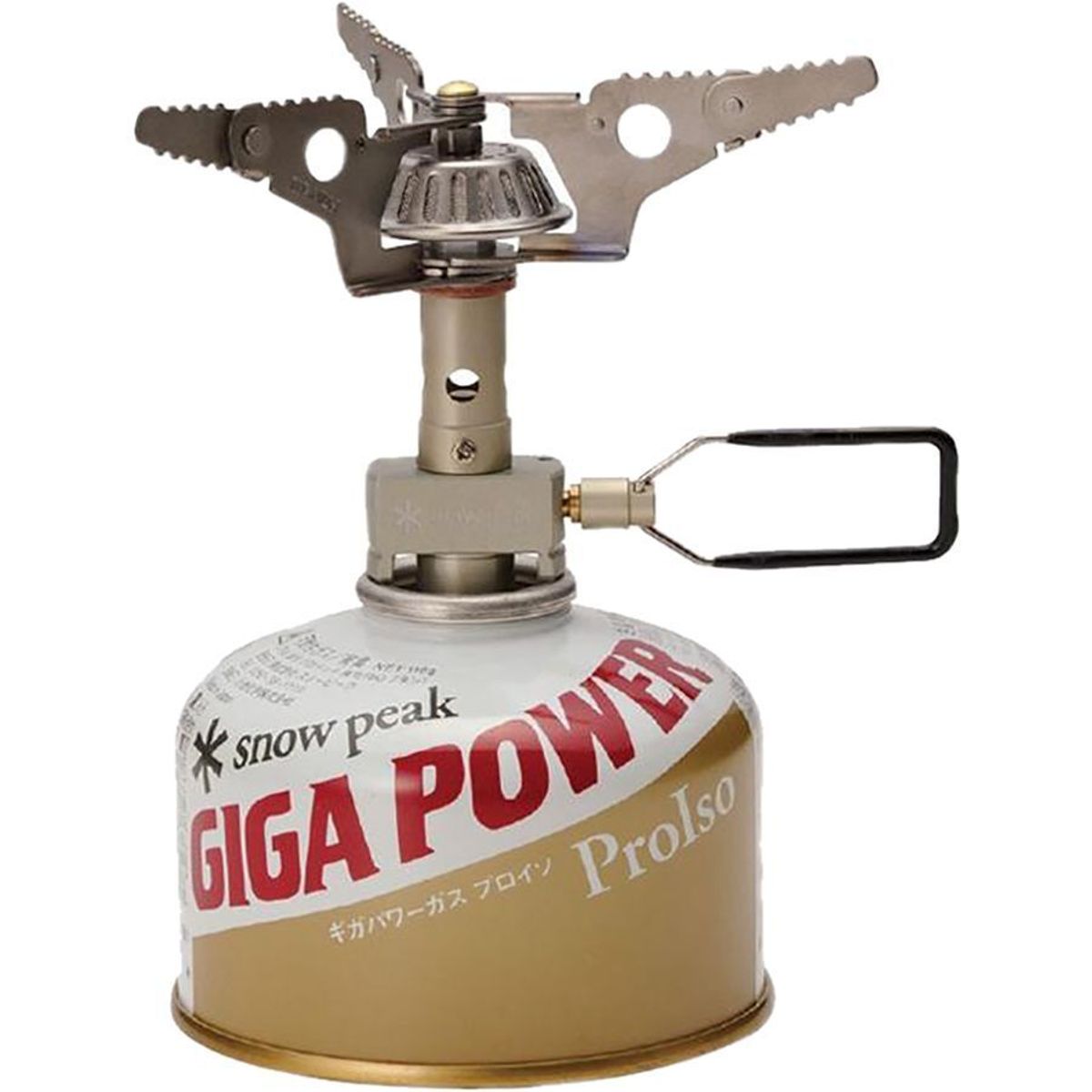 If you're looking for something light and easy to pack away, the Snow Peak Lite Max camping stove is your best bet. Measuring just 3 inches in diameter and weighing in at less than two ounces, this is one camping stove that will find it's way into any minimalist's heart (and backpack).
Constructed of titanium and aluminum- so light, you won't even know it's there.
Adjustable burner allows for low flame settings and simmering.
No auto-ignition, so have a spark source handy.
Weighs in at 1.9oz. and comes with a lifetime warranty.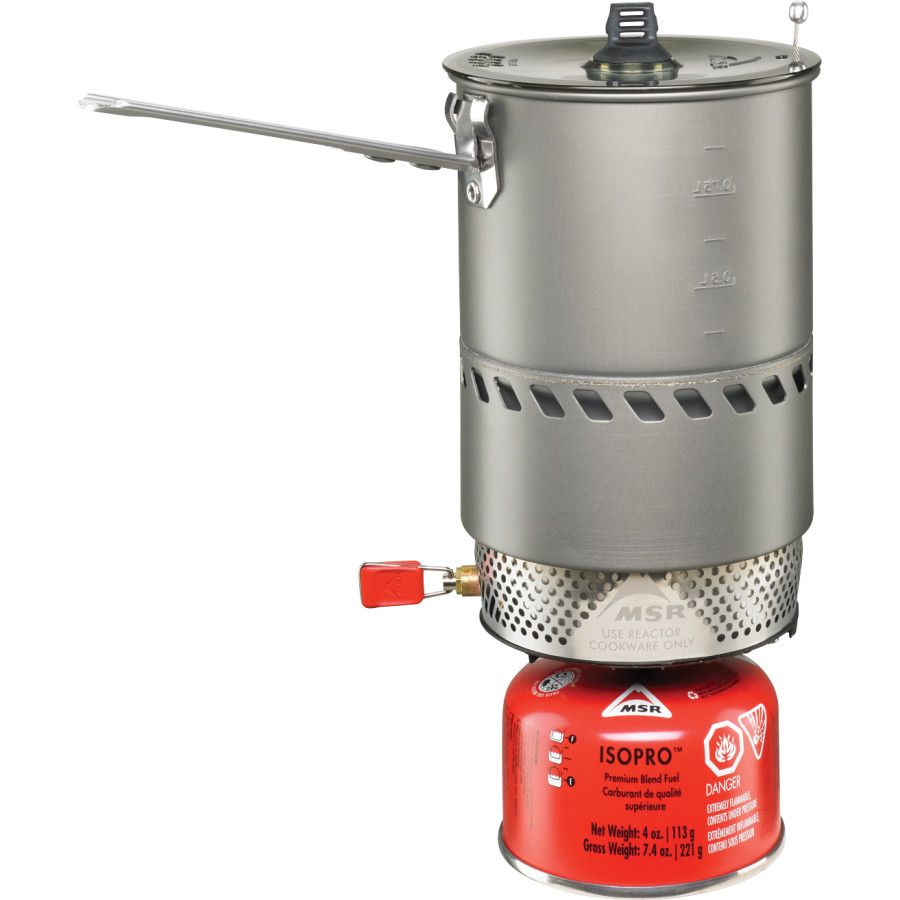 Our favorite all-in-one system, the MSR Reactor not only nests together for easy storage, but features built-in windscreens to stretch every can of fuel as far as possible. A serious one-up on the Jetboil, this system has an enclosed burner and adjustable regulator to allow for simmering on a low flame, even in higher wind situations.
Durable stainless steel pot includes a collapsible handle that folds over the entire packed-up system to keep everything together.
Burner locks into the base of the pot to keep your meal stable in precarious situations.
Internal regulator helps fuel last longer by feeding the stove at a constant rate.
Nesting configuration makes this stove ideal for one-man (or woman) backpacking adventures.
If you only needed the burner, you could get away for less than $50, by why pass up on the entire kit? Light and durable, the entire kit combines a reliable burner, pots and utensils, and nests together into the included 2-liter pot. A solid entry-level option.
WindClip maintains efficiency in windy conditions
Includes pot, 2 bowls, 2 insulated mugs, and 2 sporks.
Ideal for car camping or bigger groups – weighs in at 26 oz. all together.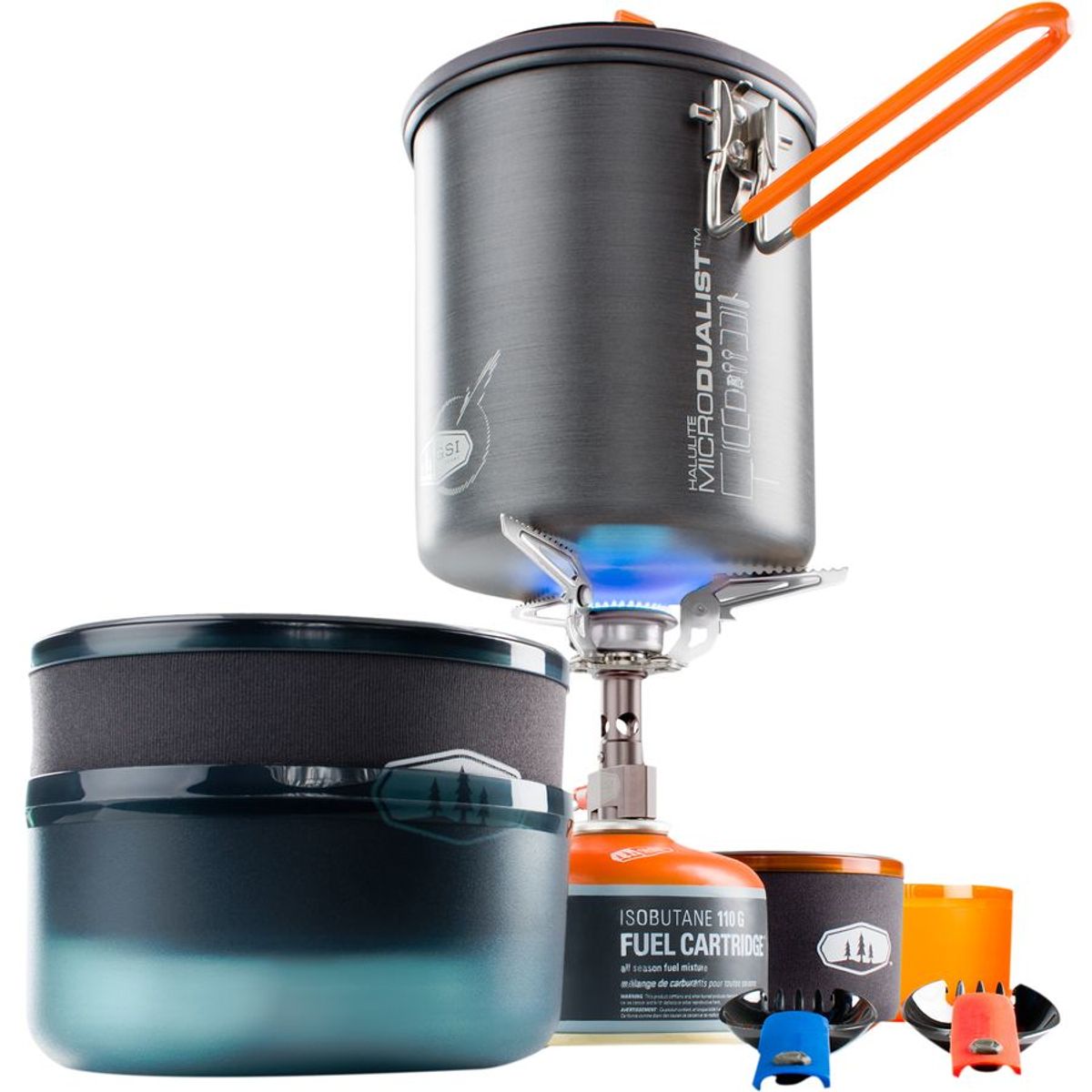 Even though it might be a mouthful, this all-in-one cooking system doesn't mess around. This set includes a 1.4L pot with a folding handle and strainer/lid, two mugs with insulated sleeves, and two bowls with sippy-cup tops. On top of all that, you'll get two "foons" – they're basically sporks, but more fork. Great for a meaty bag-meal – they're not so great for tomato soup.
Stove bag doubles as a sink for your dirty dishes.
Again, ideal for car camping, weighing in at 1.5 lbs.
Pinnacle stove balances quick boil-time with reduced fuel usage.
Included windscreen helps get you fed in windy conditions.
Let us know what you think at gearonthefly.com@gmail.com and don't forget to spread the word to  all your friends!